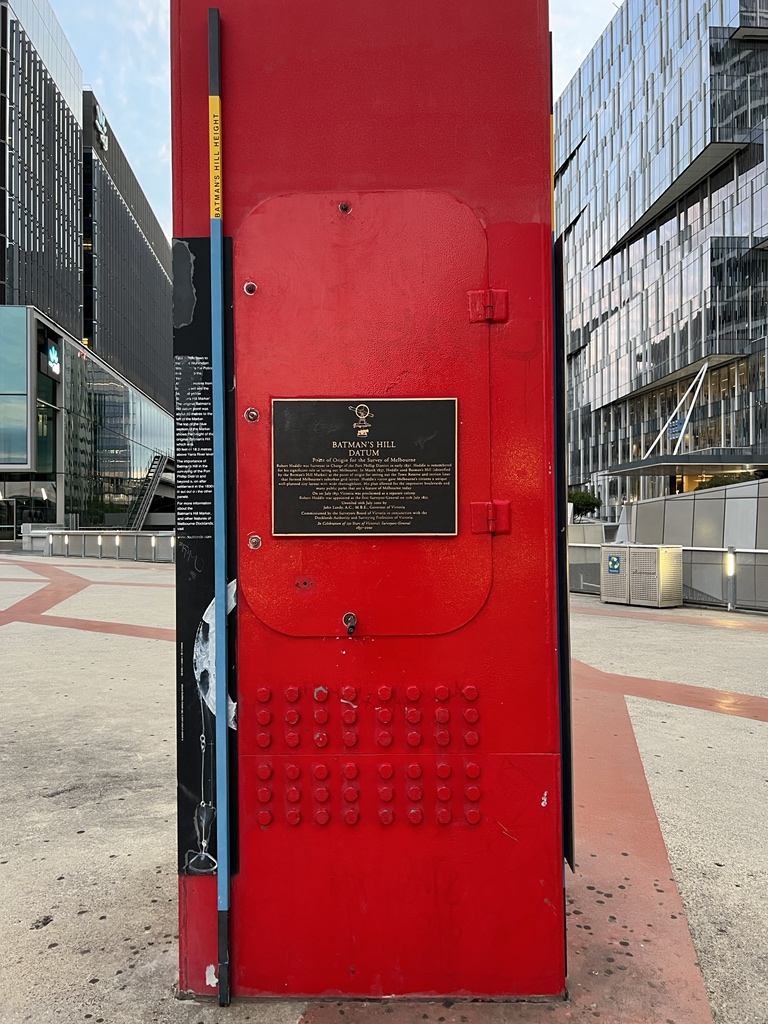 BATMAN'S HILL
DATUM
Point of Origin for the Survey of Melbourne
Robert Hoddle was Surveyor in Charge of the Port Phillip District in early 1837. Hoddle is remembered
for his significant role in laying out Melbourne. In March 1837. Hoddle used Batman's Hill (identified
by the Batman's Hill Marker) as the point of origin for setting out the Town Reserve and section lines
that formed Melbourne's suburban grid layout. Hoddle's vision gave Melbourne's citizens a unique
well-planned city layout with wide thoroughfares. His plan allowed for the impressive boulevards and
many public parks that are a feature of Melbourne today.
On 1st July 1851 Victoria was proclaimed as a separate colony.
Robert Hoddle was appointed as the first Surveyor-General on 15th July 1851.
Unveiled 16th July 2001 by
John Landy, A.C., M.B.E., Governor of Victoria
Commissioned by the Surveyors Board of Victoria in conjunction with the
Docklands Authority and Surveying Profession of Vicroria.
In Celebration of 150 Years of Victoria's Surveyors-General
1851-2001


Submitted by @_marty_k.